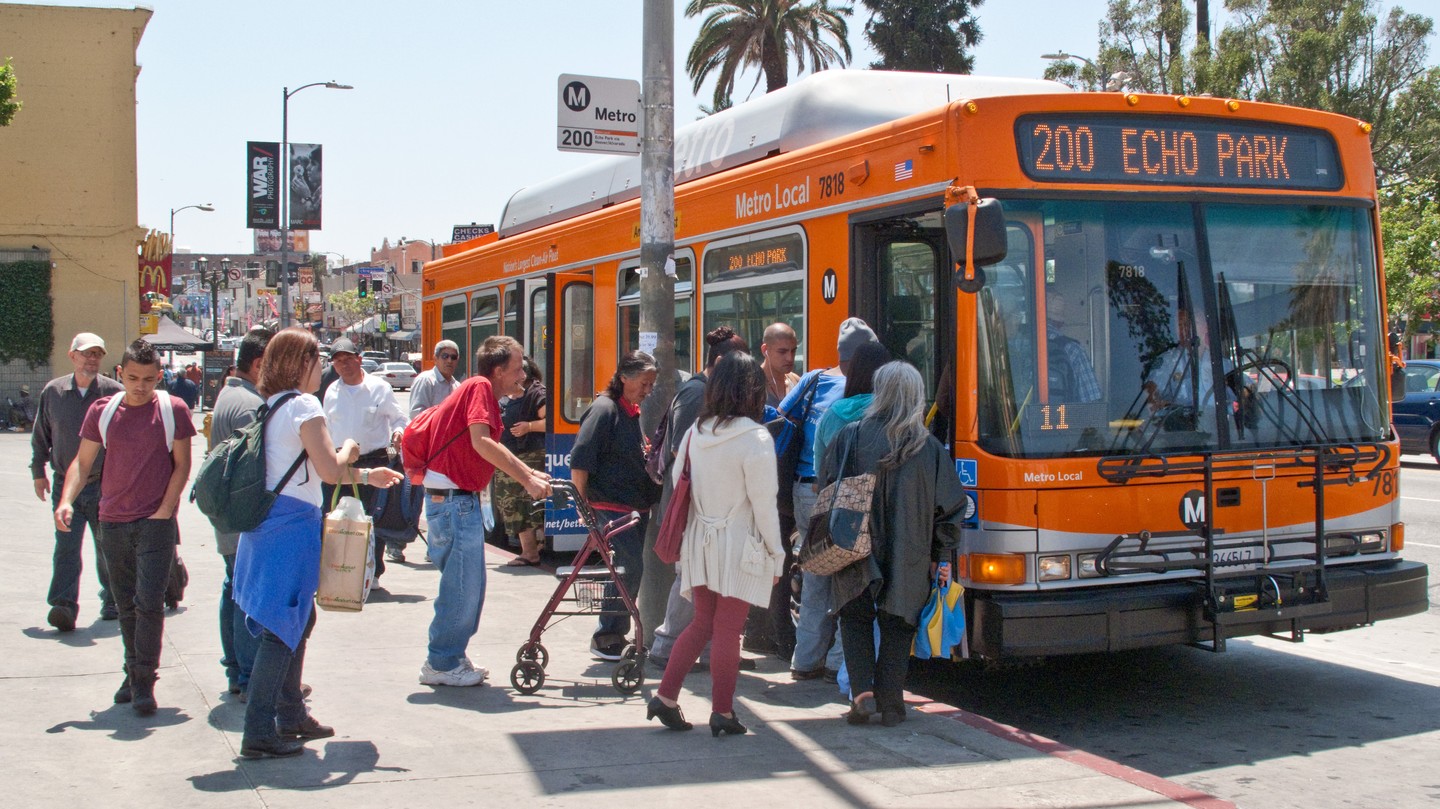 "Making this switch would be a big deal for our climate, but arguably an even bigger deal for communities like mine."
This is an opinion piece for the Sierra Club by Milton Paez, a high school student from LA.
Like most US cities, the majority of the people taking public transportation in Los Angeles County are low-income. My Canoga Park neighbors and I use the bus to get to work, the grocery store and our friends' houses, which is why my community is situated in one of the busiest bus corridors in Metro's service area. Our reliance on public transportation brings pollution-spewing buses to our streets, which contributes to our notoriously bad air quality– a problem that also disproportionately damages low-income communities across the country. It's a double edged sword. We need the buses to get around, but the buses' pollution contributes to our poor air quality that makes us sick.